Hundreds of runners take on #SecretHalf Marathon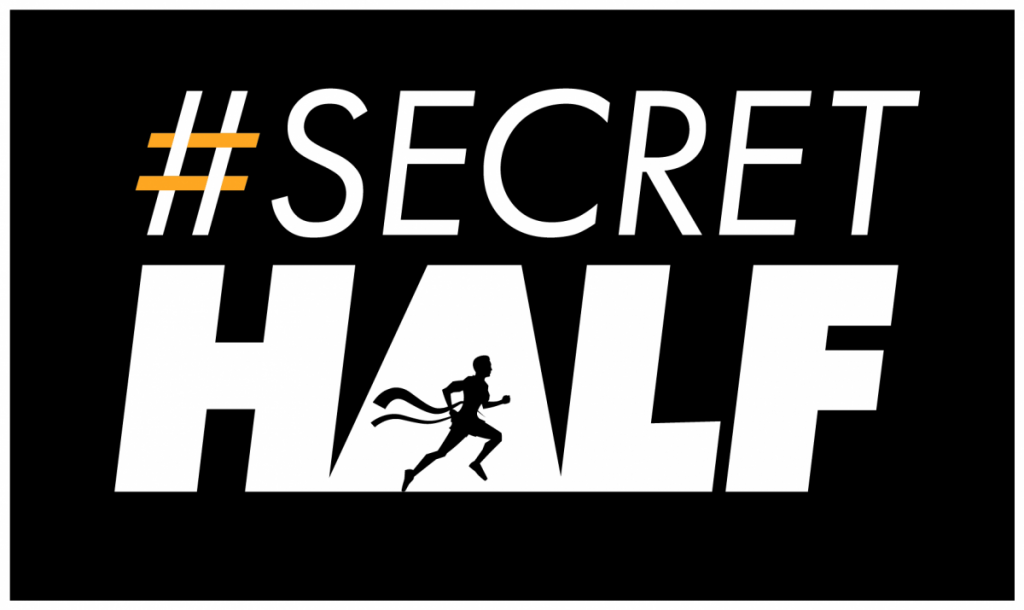 This weekend (11-13 June) an innovative new invite-only half marathon called the #SecretHalf took place for the first time. Hundreds of runners from all over the country got involved, despite the event not being promoted publicly.
The virtual race was developed by Run 4 Wales (R4W), organisers of the Cardiff University Cardiff Half Marathon and has been supported by global footwear brand HOKA ONE ONE.
The event was open to the most competitive of athletes, with invites distributed to the top 20% of male and female finishers, as well as top performing masters' athletes in various age categories from the latest edition of the Cardiff Half Marathon.
Nearly 500 registered for the challenge, participating secretly from various locations across the UK including parks, back gardens, trails and treadmills. Each competitor received a pair of gold #SecretHalf laces, so was able to subtly show others they were part of the event.
Having kept tight-lipped in the run up, social feeds were awash over the weekend with posts, selfies and shots of #SecretHalf laces as competitors proudly revealed they had been a part of this innovative and top-secret event, many motivated to complete a half marathon or run a personal best for the first time since the beginning of the pandemic.
Prizes up for grabs for the top performing athletes in various age and gender categories included R4W race entries, a choice of HOKA ONE ONE trainers (such as the new CLIFTON 8) and money-off vouchers to use against new sports gear.
Alex Donald, Event & Elite Athlete Manager at R4W commented: "We have all missed competitive racing during the Coronavirus pandemic, and whilst elite athletes have had the opportunity to compete, many competitive club athletes have not.'
'It's been great to see so many runners motivated to train and race over the half marathon distance virtually because of the Secret Half, and we've loved spotting the gold laces out and about on the streets here in Cardiff'.
Who signed up?
Competitors ranged from a former Commonwealth Games athlete to a 28-year-old committed to becoming the first professional black triathlete with autism.
Jenny Nesbitt is a British long-distance runner, supported by HOKA ONE ONE. She got involved with the #SecretHalf, covering the 13.1-mile distance as part of a weekend long run and finishing in 01:27:24.
Jenny represented Wales in the 10,000m at the 2018 Commonwealth Games and ran for Great Britain at the 2019 World Athletics Cross Country Championships in Aarhus, Denmark. She's also a bronze medallist from the 2016 European Cup 10,000m in Mersin, Turkey.
Currently studying broadcasting at university, she is aiming to make her marathon debut in 2021 and compete at the 2022 Commonwealth Games in Birmingham.
Sam "Super Sam" Holness is a 28-year-old endurance athlete with Autism Spectrum Disorder (ASD) from South London. He's committed to becoming the first professional black triathlete with autism.
Sam was swimming before he was diagnosed with autism at 4 years old and was non-verbal until he was 6. He wants the world to understand that people with autism can successfully participate in sport and that autism needn't be a barrier to success.
Sam also wants to convince the International Paralympic Committee to include a category that allows athletes with an intellectual disability and an IQ>75 to participate in the Paralympics and/or Special Olympics.
He is an ambassador in the UK for Ambitious About Autism and is sponsored by several leading global sports brands including HOKA ONE ONE.
Jimmy Watkins is co-founder of the Running Punks community and a former Welsh athlete.
He quit the sport to join a band, then re-discovered running after it broke up – with an added twist. His 'running music reviews' (videos of him shouting whilst listening to recommended albums as he pounds the streets of Llanelli) became a viral hit during lockdown. The 38 year old completed the #SecretHalf in 01:20:54.
Cath Thompson is a legal executive from Cardiff.
She signed up to the #SecretHalf just nine months after a breast cancer diagnosis, and seven months post-surgery.
Running has played an important role in her physical and mental recovery (she ran a half marathon part-way through a course of radiotherapy) and has helped her to deal with anxiety whilst waiting for surgery.
Steff Harries was forced to take on the #SecretHalf from his back garden after coming into contact with a COVID case.
13.1 miles in isolation meant 1300 lengths of his lawn and the psychological challenge of turning every ten seconds or so, but distraction tactics (counting to 100 in various languages, naming his favourite footballers and his all-time world rugby XV) plus support from family helped him through. He managed to finish in an impressive 02:52:11.
Results
View individual results here.
View gender, age and club results here.
About the #SecretHalf
The Secret Half was a top-secret invite only half marathon that took place on the weekend of 11-13 June, open exclusively to the most competitive of runners keen to see where they rank amongst other athletes.
From organisers of the World Athletics Label Cardiff University Cardiff Half Marathon and supported by global footwear brand HOKA ONE ONE.
It was not promoted publicly, with the top 20% of male and female 2019 Cardiff Half Marathon finishers invited to join as well as top performing master's athletes in 35, 45, 55, 65 and 70+ age categories. A small number of athletes were also able to join through a 'share the secret' initiative, allowing those already invited to tell a limited number of friends.
Prizes have been awarded to the fastest (non-professional) male and female finishers as well as a number of age category and club prizes.
Those who took part received an exclusive pair of branded gold running laces, a subtle way of showing other runners that they met on the roads, trails and parks they were part of the #SecretHalf community.
2022 Secret Half
The next edition of the #SecretHalf will take place in the months following the next edition of the Cardiff University Cardiff Half Marathon. The fastest finishers in the race will be contacted and invited to take part on a mystery 2022 date.
#SecretHalf'ers
Check out some of our favourite Secret Half images and social media posts.